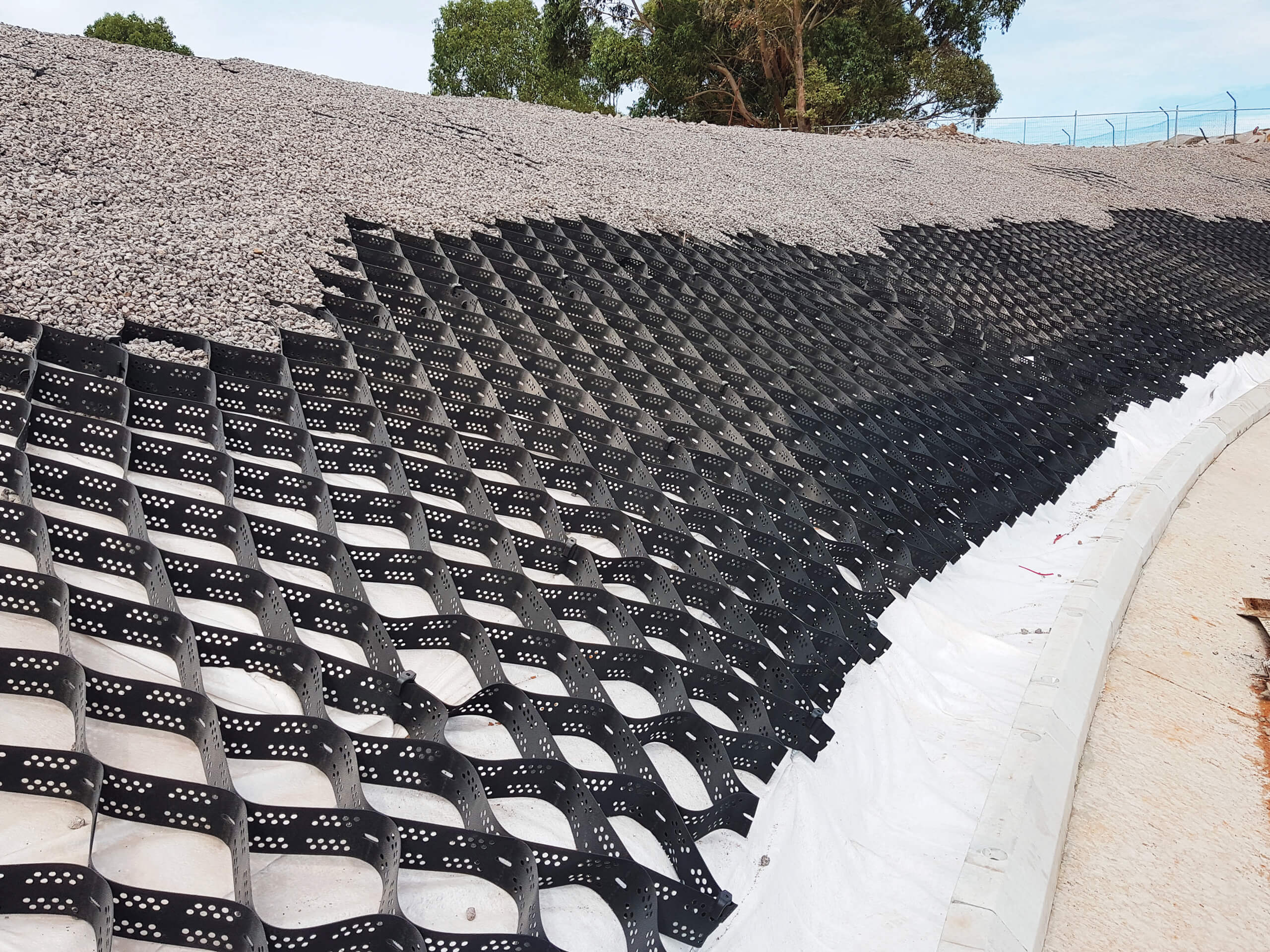 View Products by Industry Applications
RECENT CASE STUDIES
Polyfabrics' integration in Regional Victoria's stormwater project showcased innovative management and batter stabilisation, offering sustainable solutions and setting a new benchmark in environmental project handling, ensuring both ecological integrity and infrastructural durability in urban development.
Read how Polyfabrics helped transform Wandana Gully, with innovative erosion control and landscape design, using HDPE Eroweb and Tecmat products for stabilisation, ensuring a vibrant, safe community space and protecting local biodiversity.
Read how we successfully tackled slope stability and erosion control challenges at a horse ranch by utilising our SeedMat TRM. Instead of an expensive MSE retaining wall, we proposed lengthening the slope and installing the durable synthetic mat. This innovative solution resulted in significant cost savings, with expenses under $5,000 compared to the original estimate…
TECHNICAL BLOG
Discover Polyfabrics' Road Tape – the ultimate solution for durable, eco-friendly road maintenance. Ideal for crack sealing and waterproofing, it's key to safer, more resilient roads.
Our Brands